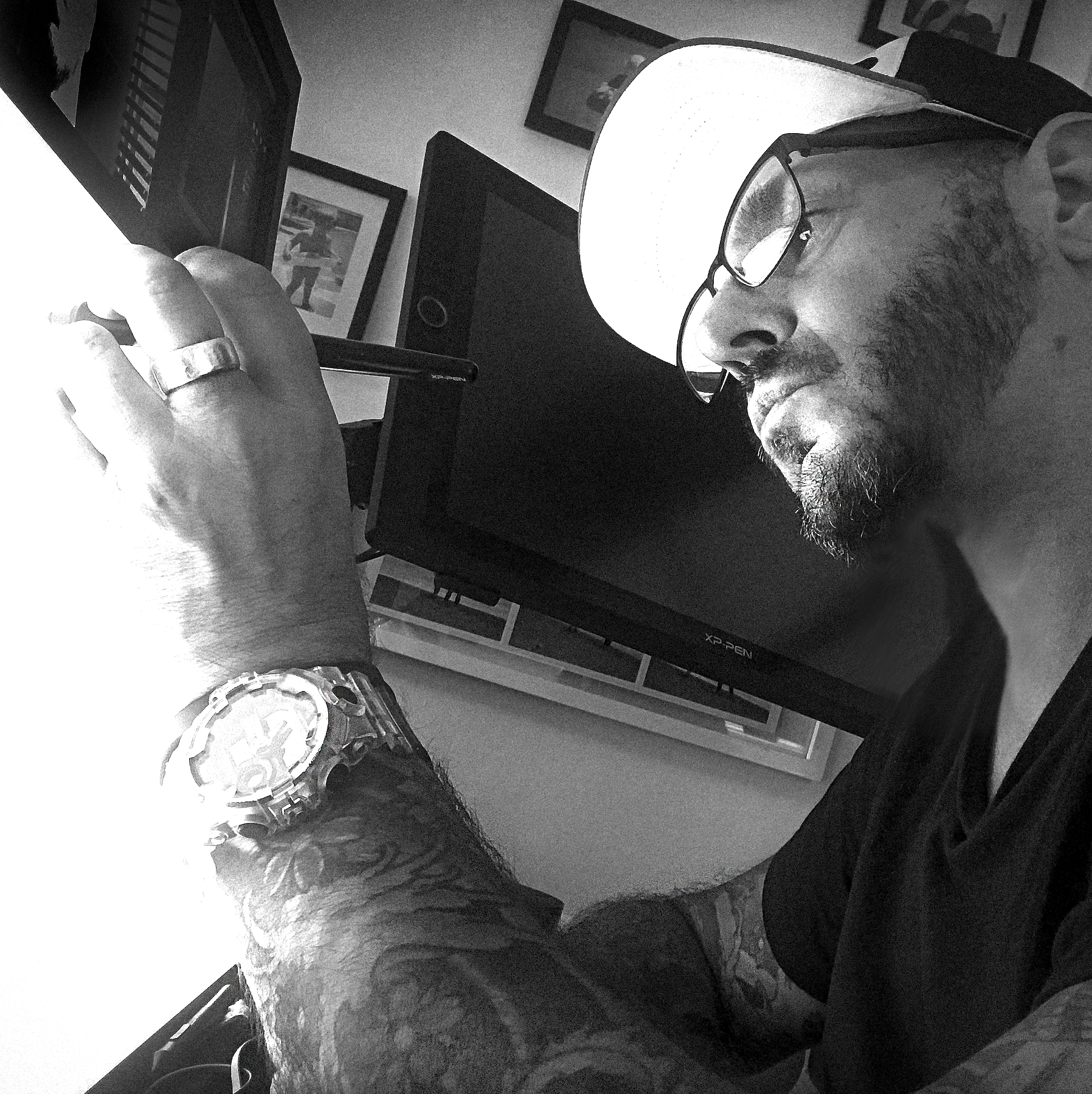 Dark Forces is Kevin Russell. He is a London based artist and award winning creative director living and working in Hackney. After publishing his Inktober drawings last year, a buzz was generated around the posts and people began to ask for copies of his work. He now hand screen prints and sells his art online.

His work has been described as 'gothic chic' and 'oblique pop mashups'. His influences include fanzine art, sci-fi themes, b-movie tropes and Japanese tattoo design, mixing surrealism with pop culture iconography. He combines passion for art with over 28 year of ad industry experience by helping businesses to transform everyday spaces into creative powerhouses, through branding, design and art.

Please say hi, he'd love to discuss your next project.